Full face masks cover the nose as well as the mouth and then supply adequate air pressure. They are an option for those people who have a nasal obstruction or congestion which can make breathing through the nose a bit difficult. It is also an apt choice if you breathe through your mouth during your sleep, and even after a month of trying a nasal mask or nasal pillow interface combined with a heated humidity feature or chin strap or both to keep your mouth closed, you cannot control the mouth breathing.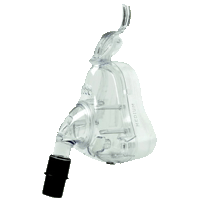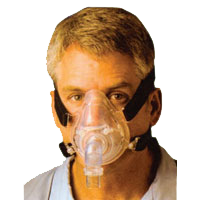 A good example is the Invacare Twilight Full Face CPAP Mask combines comfort and a great seal. Its patent pending design uses breathable headgear as forehead support to enhance comfort and reduce irritation. The unique cam-lock allows unlimited forehead support adjustment for a customized fit. It features ultra-quiet 360 degree swivels and exhalation port. The Rose Healthcare Sleep Apnea Full Face Mask is made of soft contoured medical liquid silicone that makes it extremely durable, flexible, comfortable and easy to clean. It is designed to fit comfortably and provide an excellent seal without the need for a forehead support. Its 360 degree dual swivel elbow port allows for free patient movement.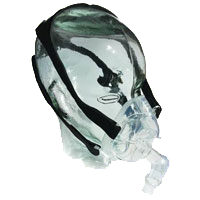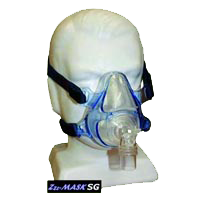 The Sunset Healthcare Full Face CPAP Mask with Headgear has minimalist design and is made of ultra-lightweight silicone which increases comfort while maintaining optimal seal. It features improved built-in vents for quieter, diffused exhalation and 360 degrees dual-swivel elbow port which allows for free movement while connected to the tubing. Whereas the ProBasics Zzz Full Face CPAP Mask is made of soft, medical grade liquid silicone that is extremely durable, flexible, comfortable and easy to clean while providing a superior seal. Headgear is made of control-stretch material that limits stretching in each direction with a breathable layer that wicks away moisture providing improved patient compliance and comfort. It has user-friendly and quick release clips.
Disclaimer: All content found on our website, including images, videos, infographics and text were created solely for informational purposes. Our content should never be used for the purpose of diagnosis or treatment of any medical conditions. Content shared on our websites is not meant to be used as a substitute for advice from a certified medical professional. Reliance on the information provided on our website as a basis for patient treatment is solely at your own risk. We urge all our customers to always consult a physician or a certified medical professional before trying or using a new medical product.