Nasal pillows fit at the nares to supply an adequate amount of air pressure. They are a perfect choice if you feel claustrophobic in masks that cover more of your face. They have ample space, and provide a full field vision. It is good, if you prefer reading or watching TV while the mask is on. If you wear spectacles, then these are an apt choice. Any size of glasses will fit, and the mask will not obstruct your view in any way. Even your beard may be a problem, when choosing the right kind of mask. Many a time a full face mask may be hindered by your facial hair and therefore for people who would like to keep their facial hair intact, the nasal pillow mask is recommended.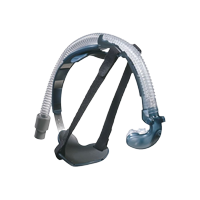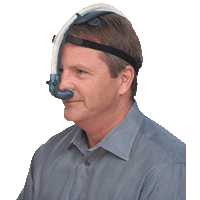 A good example of this mask is the Breeze SleepGear Interface System With Nasal Pillows set a new standard in comfort and versatility for sleep apnea patients and provides a secure, comfortable fit without the difficulties of headgear and mask. The streamlined design contours the head and floats over the face, giving patient the freedom to sleep in virtually any position. The Breeze SleepGear CPAP Interface System With DreamSeal Mask is also a good product which sets new standards in patient comfort. The integrated one-piece design floats over the face and contours the head. The multiple adjustments offer patients a true comfort.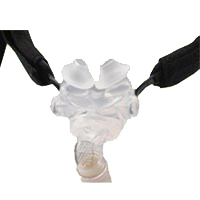 The Devilbiss Aloha Nasal Pillow System on the other hand is extremely lightweight and quiet. It offers an incredibly stable and comfortable seal. The unique ball-and-swivel joint, along with a hose swivel, adapts to the most active of sleepers all with minimal contact to the users face. It features a unique and exclusive system that allows the end-user to adjust the angle and depth of the nasal pillows, improving comfort and seal while minimizing potential discomfort.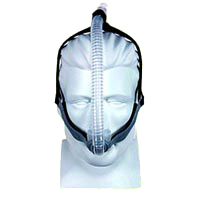 The Fisher & Paykel Opus 360 Nasal Pillow Mask is small, quiet and superbly comfortable, offering unprecedented freedom. The slim-line design allows for almost any sleeping position without mask displacement. Its innovative 360-degree pivoting ball-and-socket elbow provides greater versatility. With its new silicone pillows and facially contoured mask frame for extra stability, patient comfort is paramount.
Disclaimer: All content found on our website, including images, videos, infographics and text were created solely for informational purposes. Our content should never be used for the purpose of diagnosis or treatment of any medical conditions. Content shared on our websites is not meant to be used as a substitute for advice from a certified medical professional. Reliance on the information provided on our website as a basis for patient treatment is solely at your own risk. We urge all our customers to always consult a physician or a certified medical professional before trying or using a new medical product.