In the world of PAP therapy, there is one word that is used as universal terminology for the apparatus that is put against the face to employ a CPAP or a BiLevel device; it is "mask". The proper word is actually "interface" but no one, except clinical staff, uses this moniker.
iHealth COVID19 Antigen Self-Test Kit Features
FDA authorized At-Home Rapid Covid Test Kit
At-Home Covid Test Kit for ages 2 and above
COVID-19 Test Kit that detects current and new variants
iHealth Test App enables easy management of group testing
What are the different kinds of PAP Masks?
In PAP therapy there are several different orientations of masks.
There is the "nasal mask", which is small, triangular-shaped, and covers just the nose of the user. A nasal mask is beneficial to a user if they have excessive facial hair or if they are claustrophobic. Some are small enough that the user may be able to use eyeglasses when the mask is on. Nasal masks are less likely to be a good choice if the user is a mouth-breather and cannot tolerate a chinstrap. They can cause skin breakdown on the bridge of the nose or at the nasal septum and they can move when sleeping on your side.
The next type of mask is the "nasal pillows style" mask. This orientation allows the user to only have the device in or against the nostrils, thereby allowing eyeglasses to be worn and less skin to be in contact with the product. With less skin contact, there is less skin breakdown. They are an excellent choice for a client with a lot of facial hair, claustrophobia, anxiety, or who likes to sleep in various positions. Nasal pillows are not a good choice for mouth-breathers who cannot tolerate a chinstrap? If a client is on a high PAP pressure, nasal pillows may not be comfortable. Some clients complain of nasal sores or more sinus issues when wearing pillows. As with anything, everyone's experience, tolerance, and expectation of this therapy are different.
Lastly, there is the "full-face mask". The full-face mask refers to any mask that covers both the mouth and the nose when using PAP therapy. Historically, a full-face mask was just a larger version of the nasal mask. Newer versions of the full face allow the eyes to be unobstructed and are lower profile and more user-friendly. Using a full-face mask allows the client to breathe from the mouth, the nose, or both. Some people who have chronic sinus issues find a full-face mask more comfortable. Anyone who sleeps with their mouth open can benefit from a full-face mask. A full-face mask is usually difficult to seal against a beard and like the other mask orientations, can cause pressure sores in various places on the face. These are not the only choices you have for masks.
There are "hybrid" masks that don't fit neatly into either of the categories above but are unique in how they seal or where they sit on the face. It is important to research each type of mask and see which one or two may fit your nightly needs.
Which is the Best PAP Mask for You?
The reality of PAP therapy is that there is no one "best" mask or "best-fitting" mask. The cost of the mask does not always indicate that it is a superior or inferior product. Even online reviews can be misleading as everyone's face structure is different, everyone's tolerance to therapy is different and what is comfortable to one person may not be to another. So, how do you know which mask will work if you have never tried it on before? Being a respiratory therapist doing sleep therapy for a number of years, I have always asked my patients who were new to therapy a few important questions to help them choose a mask:
1. Are you a mouth-breather? If so, do you think you can use a chinstrap with a nasal mask or nasal pillows device?
A chinstrap will go around the head and under the chin to keep the mouth shut during PAP therapy. It is adjustable and made of fabric. If a chinstrap is not something a client can use, the suggestion would be to try a full-face mask instead.
2. Do you have a mustache or a beard? If so, are you willing to shave it or trim it close to the skin?
If willing to shave or trim closer, the client may be able to utilize a nasal mask or a full-face mask and obtain an adequate seal. If not willing to shave or trim facial hair, the suggestion would be for nasal pillows or a similar device.
3. Are you claustrophobic?
Some clients have a hard time covering their faces with a nasal or full-face mask. These patients would probably do better with a nasal pillows type device
4. Do you like to watch TV or read before bedtime?
This question along with "do you need eyeglasses to do these things" is asked to discern if the client will need a mask that allows them to don eyeglasses or have an unobstructed view while the mask is on. A lot of people like to get their sleep gear on and then watch tv or read.
5. What position do you sleep in most often?
If a client is a back sleeper, any mask will work well and should seal well. Side sleepers can also wear almost any mask, however, sometimes side sleepers are uncomfortable because the mask is digging into the side of their face or leaving marks on the face. Side sleepers can also experience more mask leakage. Belly sleepers would benefit from a product like Respironics Dreamwear. It is a "hybrid" device and is more like nasal pillows except nothing goes into the nostrils only up against them. The headgear on this apparatus is all silicone and has no hard plastic parts to dig into the skin. Until products like Dreamwear were invented, there were no good options for belly sleepers.
How to use PAP Masks?
Mask selection is a difficult and often on-going task. After all, this is a device you need to wear nightly! I have found in my experience that if a client can afford it, it's best to have a least two different orientation masks. In other words, a nasal mask/pillows style mask to use when you feel like you want something smaller on your face or to use during the times of the year when you do not experience sinus issues. Having an additional mask as an alternative, like a full-face mask, will allow the user to have a mask at hand if the sinuses are obstructed or if the user needs to breathe thru the mouth during treatment for any reason. The generation of PAP devices on the market today has the ability to send data to the user that will include how the mask is fitting throughout the night. This allows the user to make adjustments to the mask or try a different type to see if they can obtain a better seal.
One last thought... I get asked a lot what should be done if the user is ill or has an upper respiratory infection? Using PAP therapy when you are not feeling well can be difficult. However, many clients have reported that not using the PAP device made them feel even worse. So, what should you do? There is no right or wrong answer here. If you have a stomach virus and are up and down to the bathroom or are vomiting, I do not recommend using the PAP device until you are feeling better. If you have an upper respiratory virus and want to try using the PAP device, I would recommend a full-face mask so breathing is easier and the mouth can be open. I always recommend heated humidification, but in this case, it would really be beneficial to make sure the PAP device is producing enough moisture to keep all of the nasal mucosa moisturized. A lot of medications taken for URIs are drying, so the extra moisture helps the client stay compliant with the treatment.
Masks designed for PAP therapy have come a long way in the last few years. They are smaller in size, lighter in weight, and less obtrusive than their predecessors. With the best fitting mask, the client should be able to utilize PAP therapy for many years and reap the benefits of a good night's sleep.
Author Profile: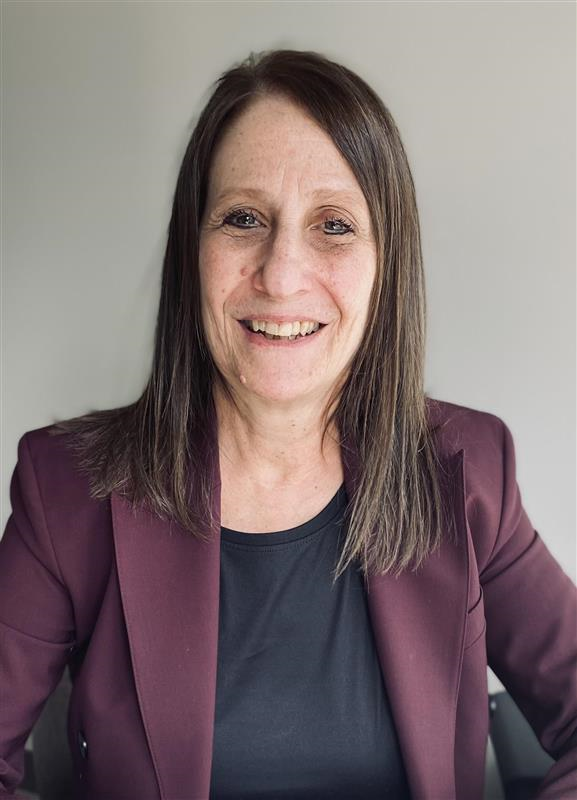 Laura Castricone (Certified Respiratory Therapist)
My name is Laura Castricone and I am a Certified Respiratory Therapist. I have been practicing in the state of Connecticut since 1992. I have worked in several aspects of respiratory care including sleep medicine, critical care, rehab, and home care. I earned my respiratory certification at Quinnipiac University in Hamden, CT. Prior to becoming an RT, I attended the University of Connecticut pursuing a degree in English but left Uconn in my junior year to work with my father in the restaurant business. I stayed with him for over a dozen years. An education, by the way, that can never be bought! Once I married and had children, the restaurant business no longer fit my lifestyle. When my children were one and two years old, I decided to go back to school and that is where my career in respiratory care began. This career has been very rewarding and I have been blessed to meet some extraordinary people along the way. I grew up in Waterbury, CT, and now live in Litchfield County, CT with my husband and our crazy Jack Russell terrier, Hendrix. My hobbies include antiquing, gardening, writing plays, and painting miniature paintings.
Disclaimer: All content found on our website, including images, videos, infographics and text were created solely for informational purposes. Our content should never be used for the purpose of diagnosis or treatment of any medical conditions. Content shared on our websites is not meant to be used as a substitute for advice from a certified medical professional. Reliance on the information provided on our website as a basis for patient treatment is solely at your own risk. We urge all our customers to always consult a physician or a certified medical professional before trying or using a new medical product.