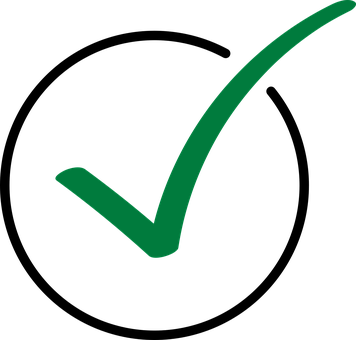 Reviewed by Laura Castricone, Respiratory Therapist on July 12, 2022
Introduction     |    Why Clean Nebulizers     |    Nebulizer Cleaning     |    Disinfecting Nebulizers
Cleaning a nebulizer is one of the most important steps after using it. Disinfection after every other treatment is also a must. It is highly important for the machine to be clean as vapors from the machine directly enter your respiratory system. The formation of bacteria inside the machine parts is a big problem if it is not cleaned after every use. Here are a few steps which will guide you to clean your device completely.
Is Cleaning Nebulizer Parts Necessary?
Yes, cleaning nebulizers is mandatory. Disposable nebulizers must be cleaned every day after use and requires replacing on a monthly basis. Reusable Nebulizers on the other hand can be used for a span of 1 year but they need cleaning after every use and disinfecting them is suggested on a regular basis (every 2-3 weeks).
Try our newly added iHealth COVID-19 Antigen Rapid Test Kit
iHealth COVID19 Antigen Self-Test Kit Features
FDA authorized At-Home Rapid Covid Test Kit
At-Home Covid Test Kit for ages 2 and above
COVID-19 Test Kit that detects current and new variants
iHealth Test App enables easy management of group testing
What Happens If I Don't Clean My Nebulizer? Can You Get Sick From A Dirty Nebulizer?
Nebulizers contaminated with microorganisms are potential reservoirs delivering serious pathogens to the lung. Relationships between nebulizer contamination, clinical infection and exacerbations require further examination, but is a potential concern in elderly patients with COPD with comorbidities who fail to effectively maintain reasonable standards of nebulizer cleanliness.
Source: NCBI Article: Microbial contamination of home-use nebulizers and clinical implications in COPD
Take off the mouthpiece/mask and remove the medicine container.
Wash with hot water and mild liquid soap.
Rinse off the soap by washing with hot water.
Drain the extra water and reconnect the medicine container and mouthpiece/mask to the compressor.
Turn on the device to air dry the medicine container and pieces.
Remove the detachable parts (mouthpiece and medicine cup).
Soak them in the solution provided by your medical practitioner or you can use one-part white vinegar and three parts hot water as a disinfecting solution.
Soak it for one hour or as long as listed on the instructions manual.
Detach the pieces and either let them air dry or reconnect and switch on the machine to dry the pieces.
Tips To Remember While Cleaning A Nebulizer
The tubing of the device should be replaced on a regular basis as it is not possible to completely clean and disinfect the inside of the tube.
Read the instructions given by the health company also as a precaution as many devices have their own way of cleaning and disinfecting.
The method of cleaning a nebulizer given above is a general method and is applicable to all normal nebulizers.
Confirm with your medical practitioner on the method you use for nebulizer care and cleaning.
All You Need To Know About Nebulizers
Disclaimer: All content found on our website, including images, videos, infographics and text were created solely for informational purposes. Our content should never be used for the purpose of diagnosis or treatment of any medical conditions. Content shared on our websites is not meant to be used as a substitute for advice from a certified medical professional. Reliance on the information provided on our website as a basis for patient treatment is solely at your own risk. We urge all our customers to always consult a physician or a certified medical professional before trying or using a new medical product.